Automatic Shift Scheduling at the Touch of a Button
Our rules-based intelligent algorithm calculates the optimal schedule for you. Everything can be taken into account—jobs, employee requests, vacations, qualifications, legal requirements, and much more.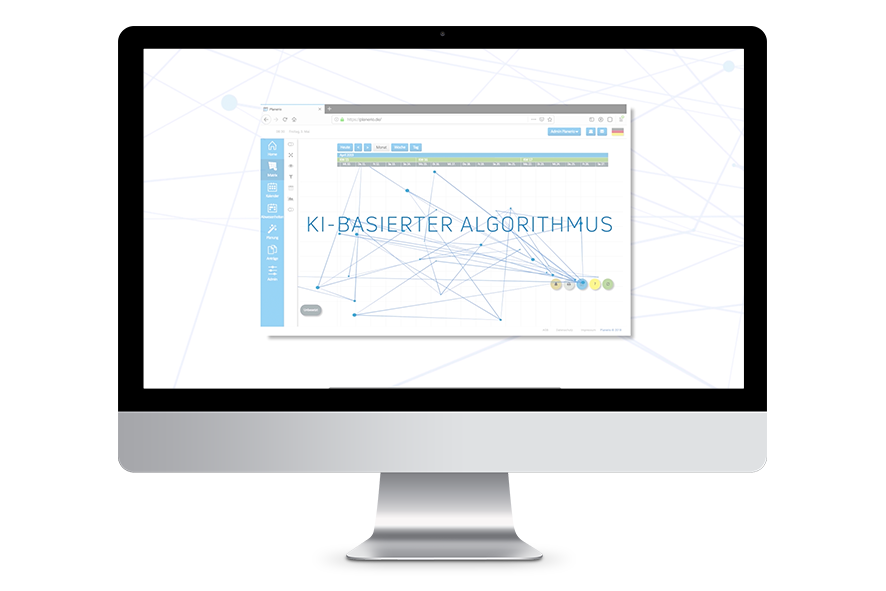 Transparent and Fair Rules
Planerio's intelligent algorithm is trained precisely on the specific rules of your department and learns from your behavior.
Your optimal, transparent, and fair staff roster is automatically created from your employees' preferences, the qualification requirements for the jobs, and the legal requirements.
Qualification Management
Want to schedule in the most qualified employee for a specific job? Sure thing! Planerio automatically staffs shifts with the most suitable employee.
Employee-Centric Planning
Planerio enables employees to help create the staff roster—you can digitally enter your requests for shifts or time off using intuitive drag & drop features. Thanks to artificial intelligence, Planerio automatically takes them into account when creating the staff roster.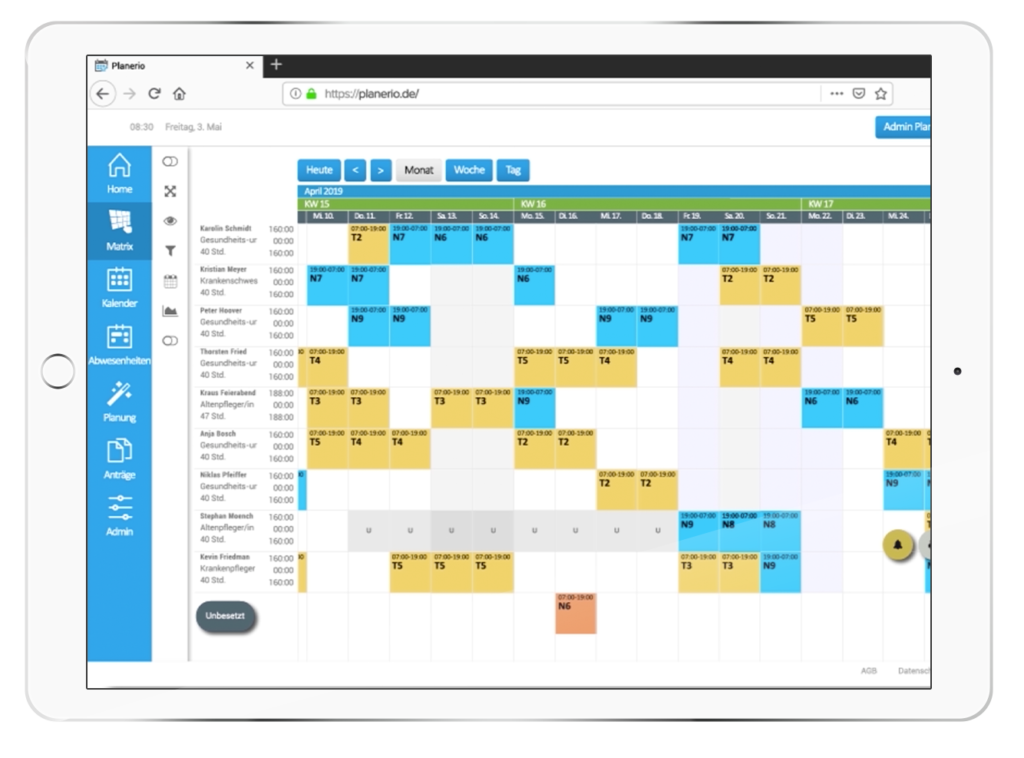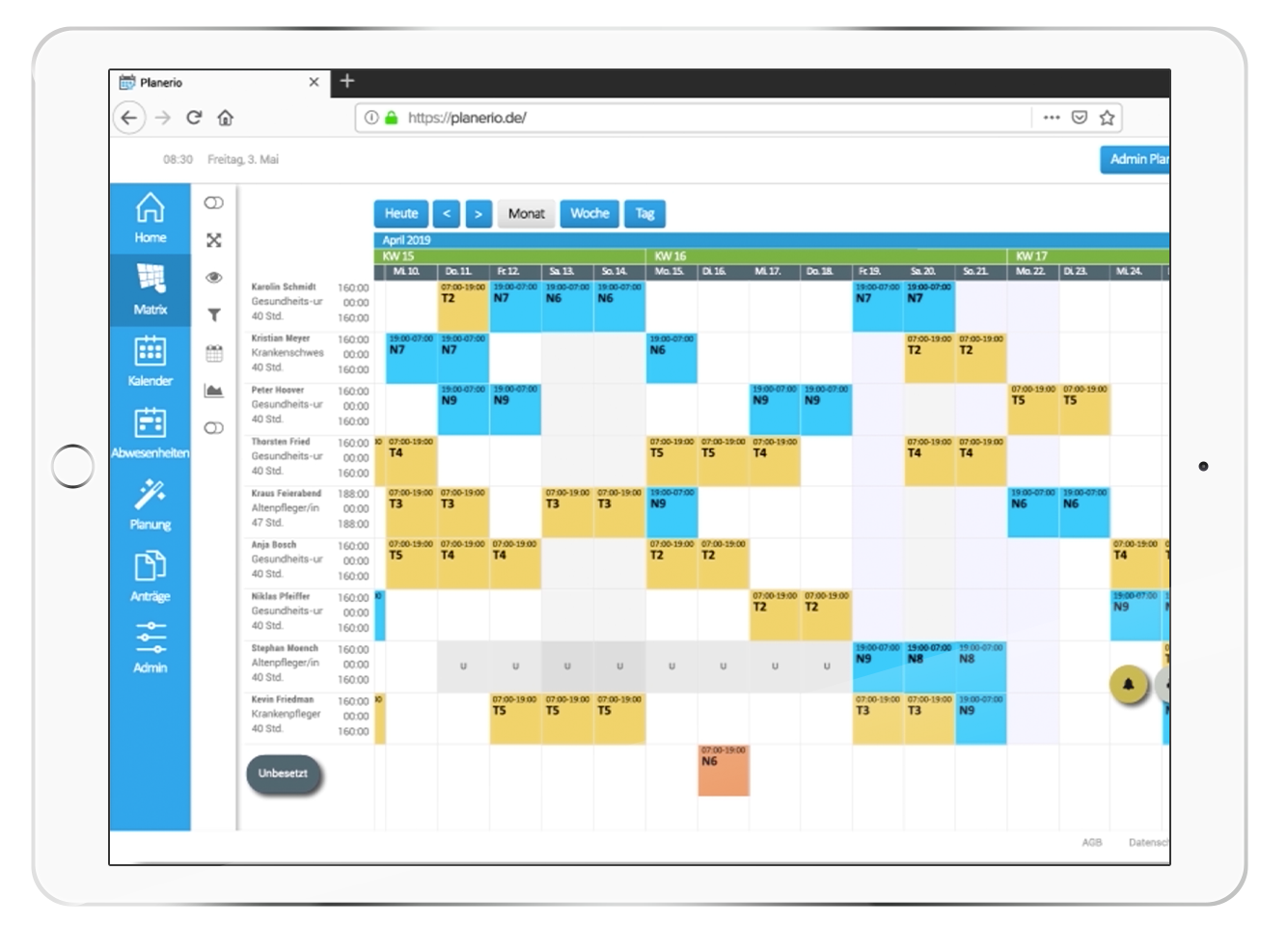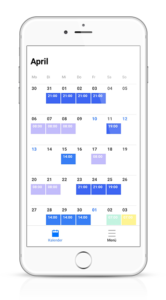 Absence Management
If an employee is absent, e.g. due to illness, you don't have to search long for a suitable replacement: Planerio automatically suggests a suitable colleague.
Cross-Site Planning
– Spread across the day and week? Planerio can help, thanks to individual planning rules and location preferences that can be assigned to each employee.
Please contact us for a free and non-binding consultation – we are here to help!