Payroll Accounting
The Basis for Stress-free Wage and Salary Settlement
Automatic overview of payroll accounting for employees, recording of bonuses, and direct interfaces to all common payroll systems and SAP are all present and correct.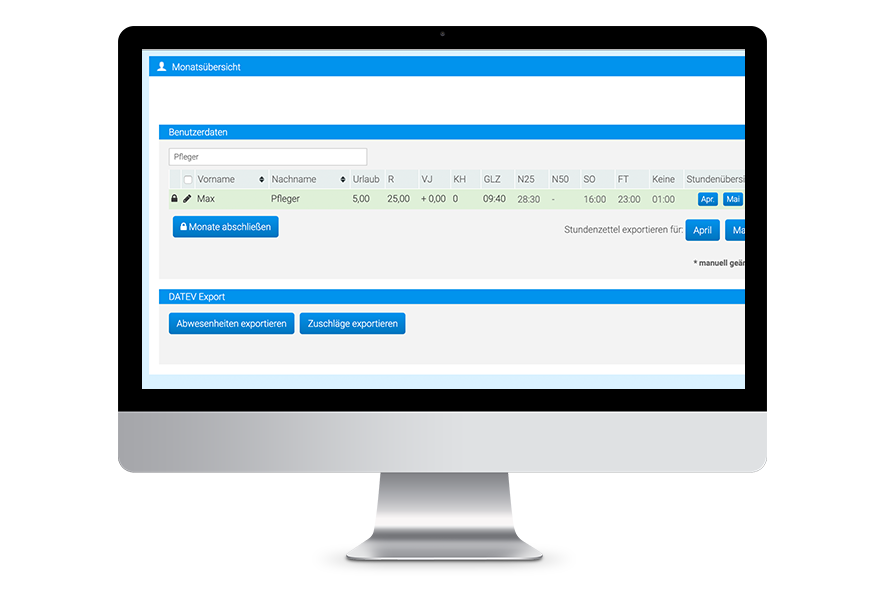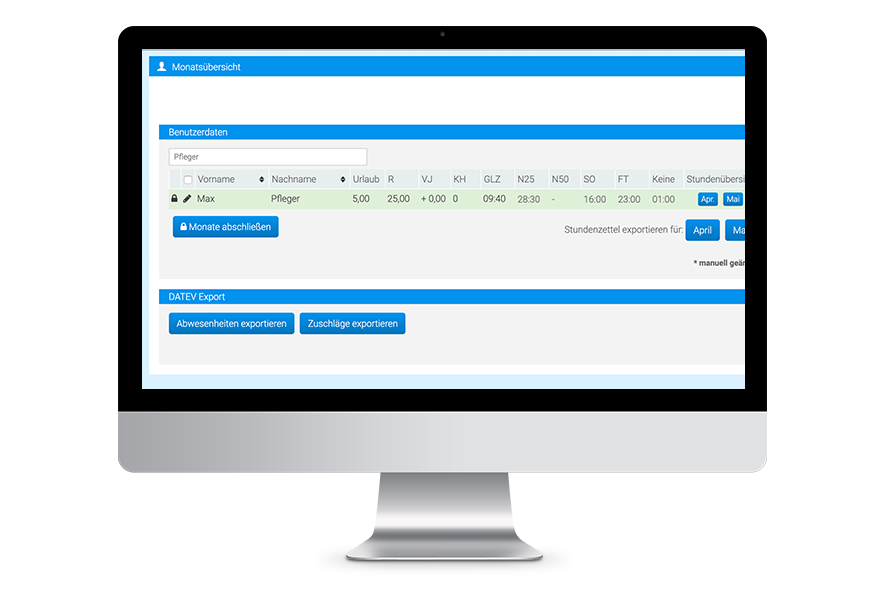 Bonus Calculation Made Simple
Avoid the typical chaotic lists and tables associated with payroll accounting! With Planerio you reduce your payroll expenses to a minimum.
Planerio lets you maintain all bonus data and personal details in a single central location.
Recording of Shift or Time-related Bonuses
The Planerio time management module calculates automatic bonus times, e.g. for night shifts or for work on Sundays or public holidays. Shifts with special staff bonuses are also calculated and displayed by the system.
Contractual Terms and Conditions
Planerio ideally maps collective agreements, works agreements, and individual contracts.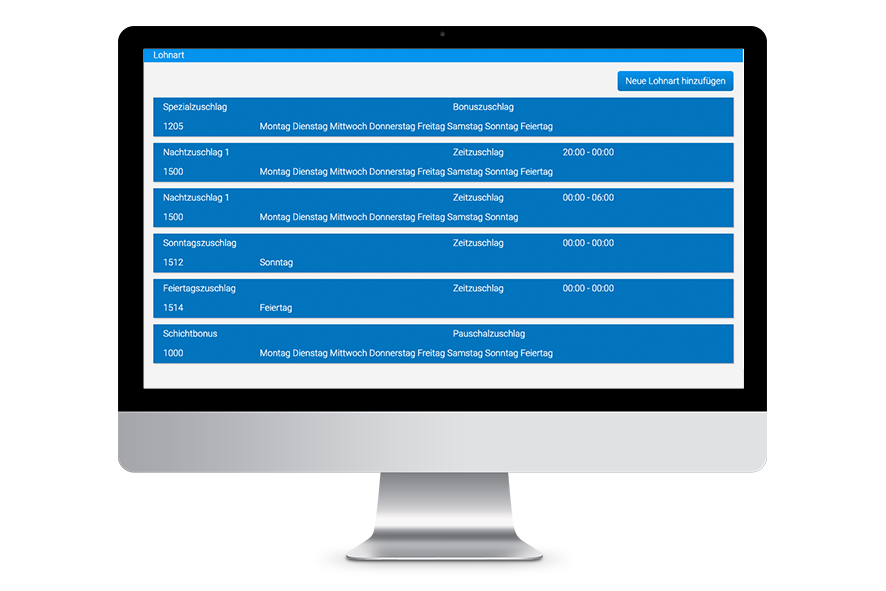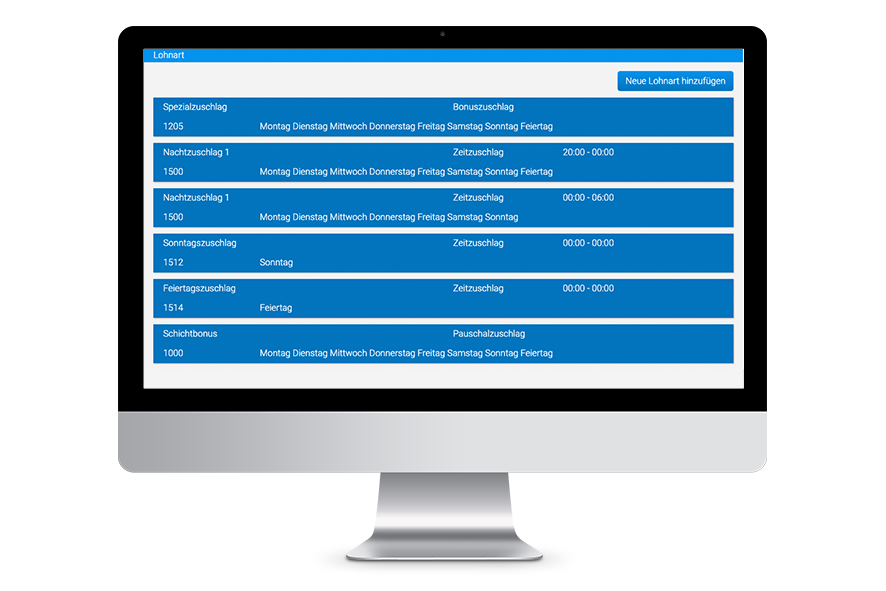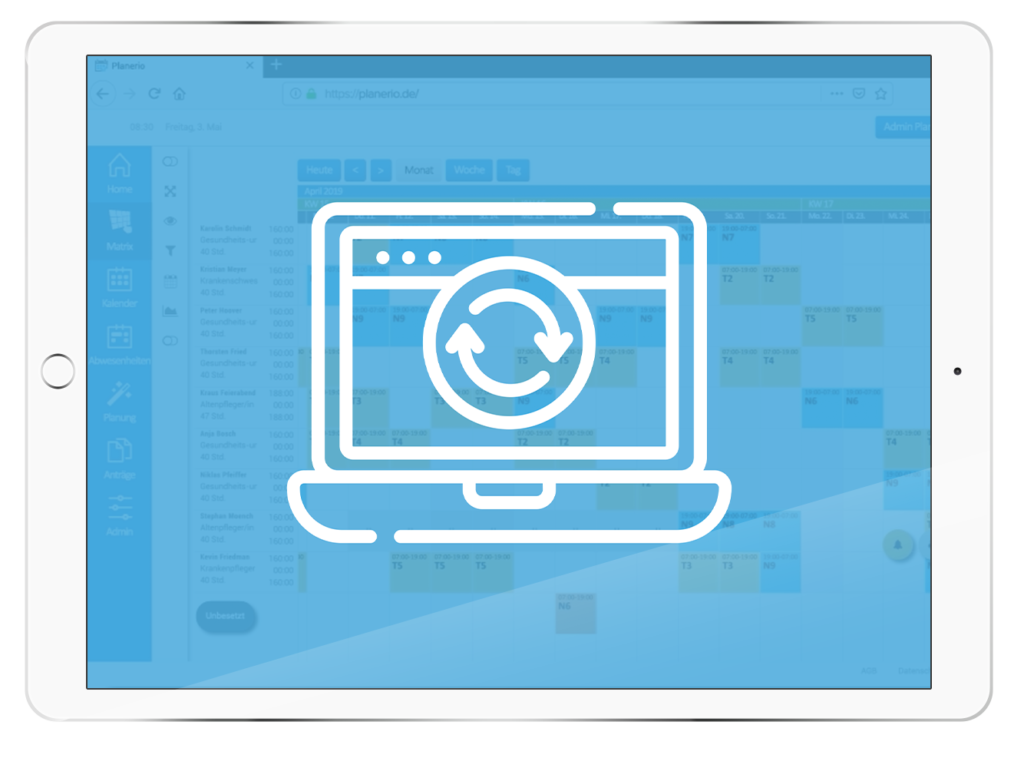 Direct Interface to Establish Payroll Systems
With Planerio you can transmit your payroll data in the desired format to all established third-party systems.
In addition, Planerio enables the use of both ready-made and configurable interfaces to RIS.
Please contact us for a free and non-binding consultation – we are here to help!