How do you Master your Shift Planning in Care Facilities?
More and more part-time employees, different target and actual working hours, shift and vacation requests, spontaneous sick calls, exchange requests, collective agreements, legal requirements – shift planning in care is a real challenge.
Planerio has made it its goal to simplify shift planning in care with a unique intelligent algorithm. With the help of our web-based software, the most complex shift plans are automatically calculated individually for your needs.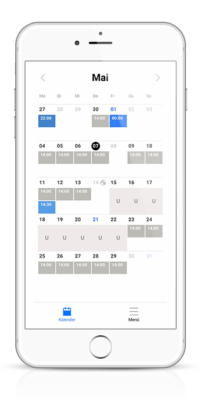 What do you need to do for Easy Shift Planning for Car Facilities?
You determine the rules of shift schedule calculation and Planerio delivers customized shift planner taking into account all current legal requirements, of course MDK-compliant. Thanks to the integrated time recording, you always know who has worked where and when. A one-time entry of the most important data on employees (working days, target working hours, qualifications, etc.) as well as on shifts and workplaces is sufficient to create your planning interface. Even cross-site shift planning is no problem with Planerio.
No more pen and paper, no more Excel spreadsheets!
Instead of having to take pen and paper and send vacation requests by e-mail, Planerio bundles all relevant points of care shift planning digitally in one place. Employees can easily enter their vacation and shift requests on a screen, and the shift planner quickly provides an overview of staff capacity utilization and can react accordingly. Sick leave, changes of shifts at short notice and training courses are also taken into account. The shift planner is easily adapted to the new circumstances and operational work can continue undisturbed.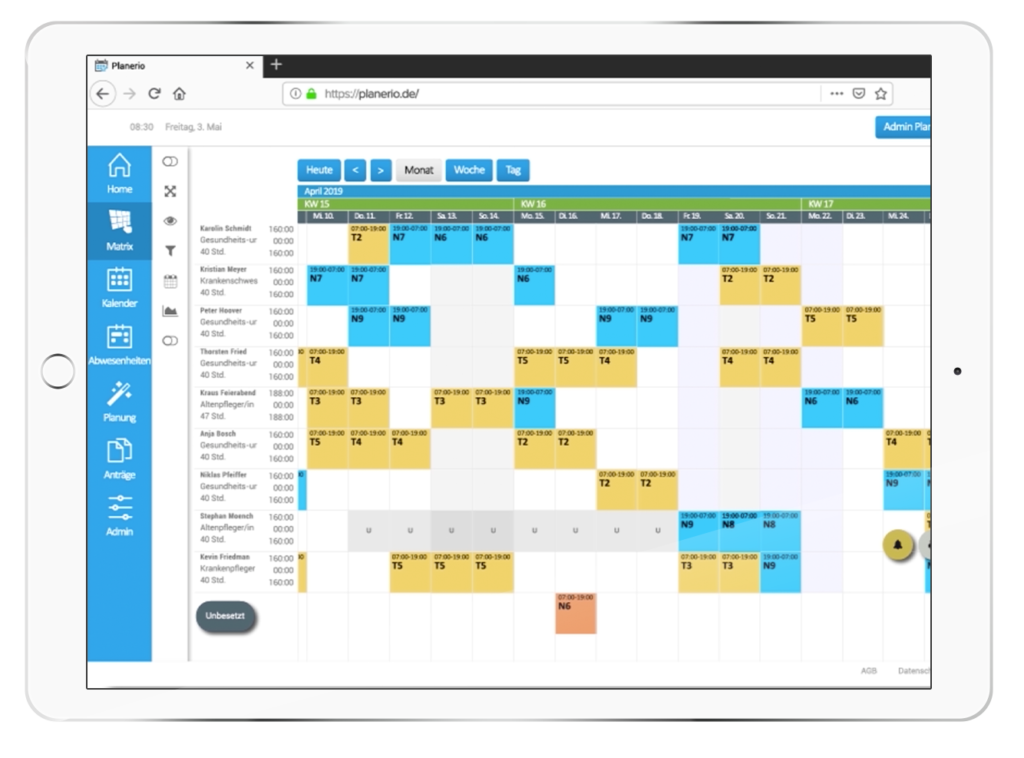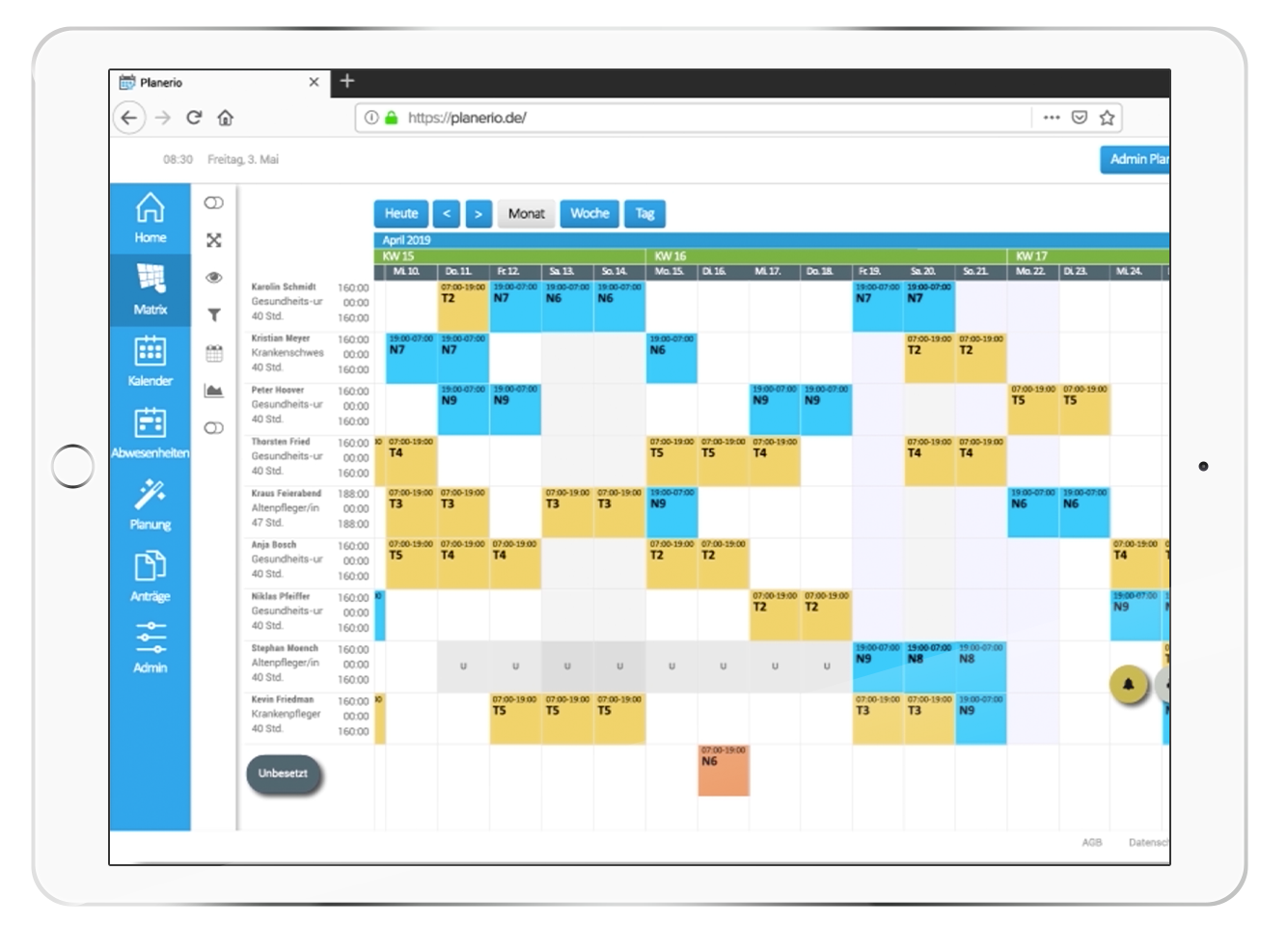 With Planerio, you save time and energy in shift planning for your care facility and can concentrate on the essentials: patient care and the satisfaction of your employees.
Planerio

– simple, intuitive, employee-friendly

Create clarity in your planning and take advantage of Planerio's benefits.
Automatic Shift Planning
The unique algorithm adapts to your exact specifications and calculates the perfect shift planner for your employees.
Employee-App
With the Employee Self-Service via the smartphone app, all employees can easily submit requests and independently exchange shifts.
Quality Management
See at a glance which employee is best suited and available.
Time Recording
Time recording is easily done online or via hardware terminals with chip cards and facilitates your payroll accounting.
Please contact us for a free and non-binding consultation – we are here to help!
You are already a customer? Please contact our
support team at Contact.