Employee Self-Service Via Smartphone App
Being a member of a team also means having a say. Whether it be shift requests, shift swaps, or a digital request management system the possibilities are many. Real-time access to schedules, digital time sheets, and pay statements for fairness and transparency.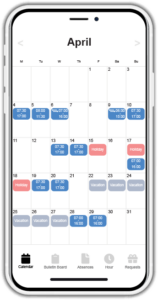 Always Up-to-Date
A handy staff roster app on your mobile phone for Apple iOS and Android—also with downloadable barcode.
Staff Roster Access
No matter who creates and monitors the staff roster, the Planerio app only provides the information which is relevant for each respective user.
Swap Shifts
Using the Planerio app, employees can directly release their own services and shifts for swapping and take on those of others. In this process, Planerio takes requirements and recorded qualifications into account.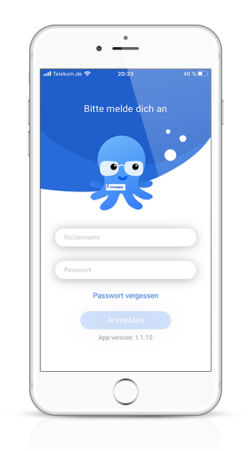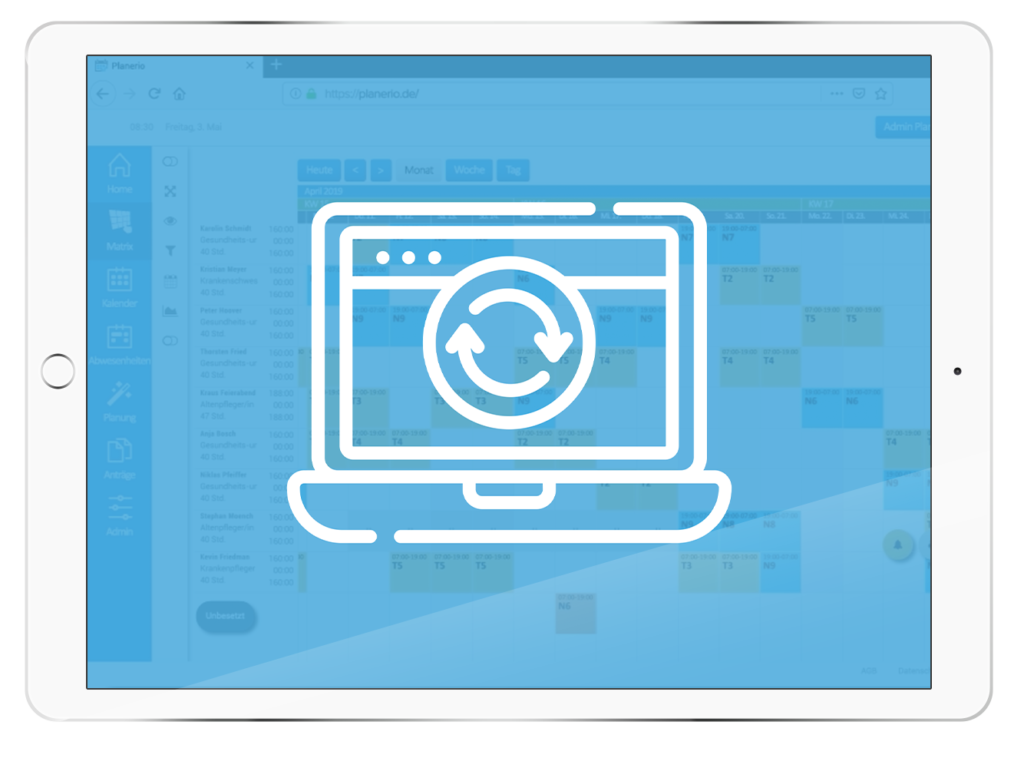 Shift, Work, and Time-off Requests
In the Planerio app employees can quickly and easily enter their shift and work requests, for example their preference for early or late shifts. Planerio automatically takes these into account when creating the staff roster.
Digital Request Management
Employees can use the Planerio app to easily apply for vacations, further training, or work time corrections.
Please contact us for a free and non-binding consultation – we are here to help!