How do you manage time tracking in your hospital?
In view of the wide variety of working time models and the simultaneous increase in staff shortages at the doctor and nursing level in hospitals, it is particularly important that time recording runs optimally, simply and transparently. With its all-encompassing architecture, Planerio takes into account all requirements for a modern oriented time management.
Planerio offers you various options for integrated digital time recording in hospitals.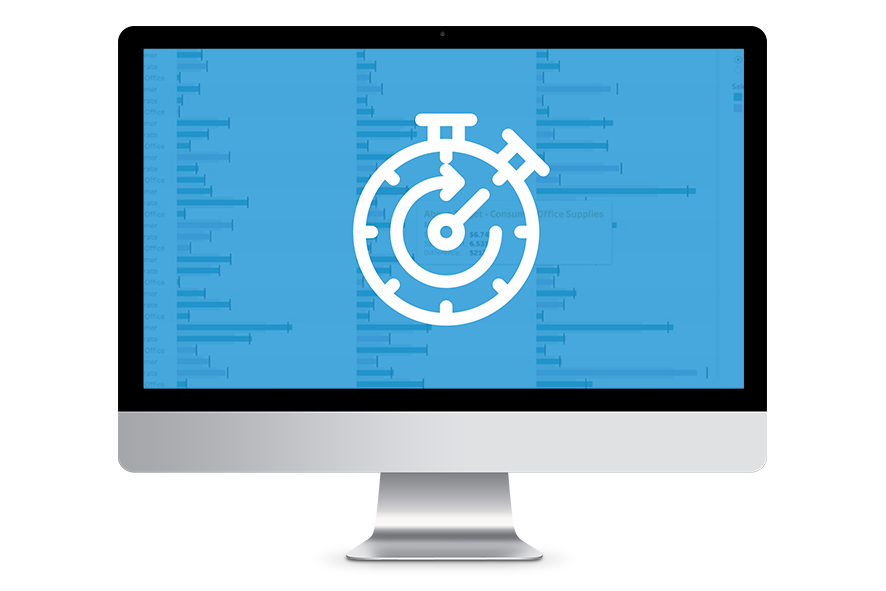 You have the choice:
Online – Your employees can simply clock in and out online via Planerio. If desired, also with geofencing (defined access area).
Shift-based – Planerio defines the ACTUAL time per employee automatically. Individual adjustments are possible at any time via digital request.
Hardware Terminals – your employees clock in on site and the times are transferred to Planerio to the minute.
Always keep an Overview with Time Tracking at your Hospital!
With digital timesheets and time accounts, you always have a transparent overview. All employees can view their accounts themselves and submit corrections. . You can be flexible with defining time recording profiles and employee groups, as well as break, changing, and buffer times per employee and department.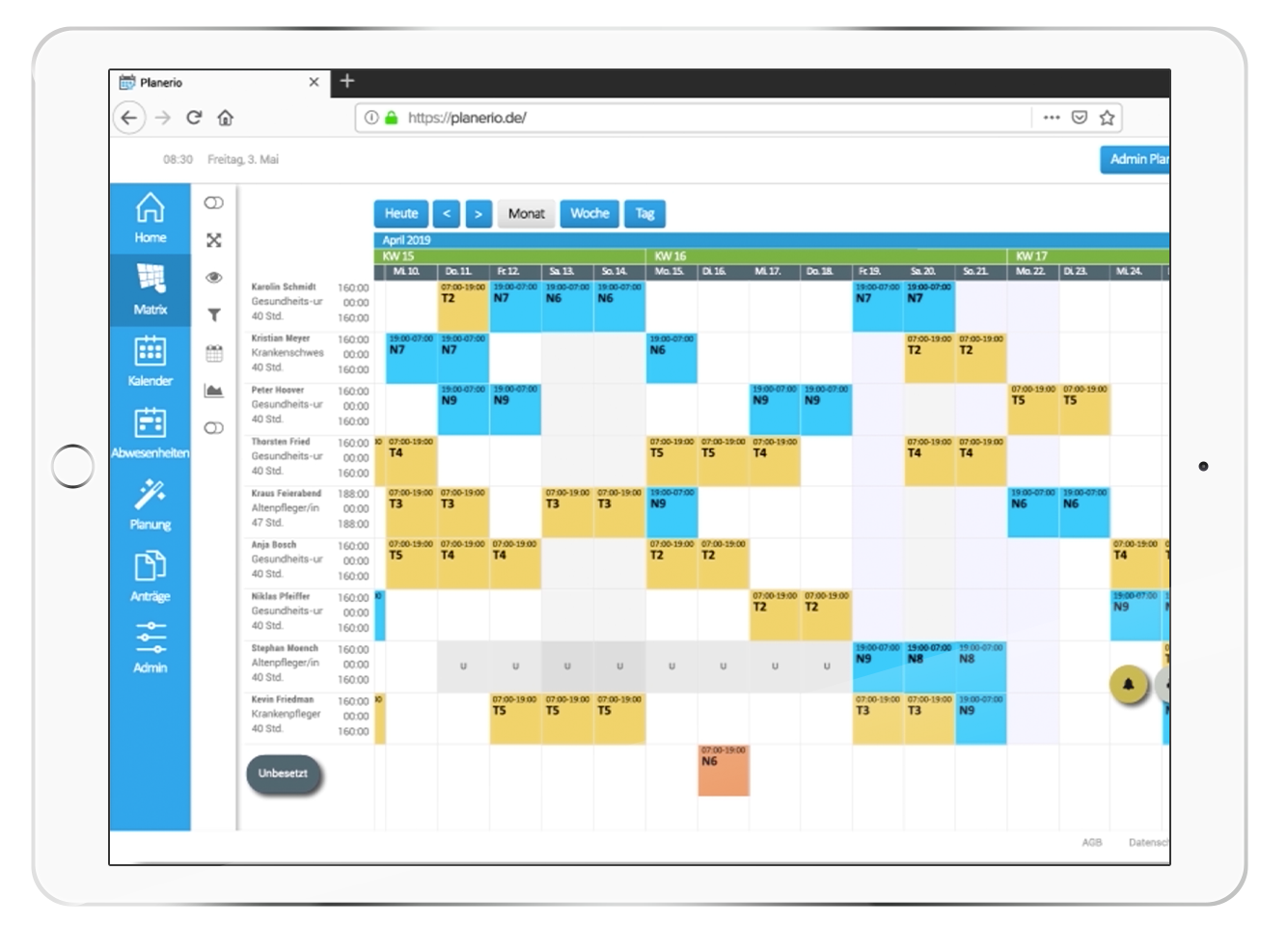 With Planerio you integrate digital time recording into your hospital shift planning and reduce your time management efforts to a minimum..
Time Tracking in the Hospital made Easy!
Benefit from the many advantages that time tracking with Planerio brings.
Individual Time Tracking Profiles
Planerio allows you to configure any number of time-tracking profiles freely.
Preparation for Payroll
All stored tariffs, surcharges, and agreements are automatically recorded.
Transparency and Timeliness
With Planerio, you and your employees are always up to date.
Ease of Use
Intuitive use of time recording guarantees the satisfaction of shift planning and clinic staff.
Please contact us for a free and non-binding consultation – we are here to help!
You are already a customer? Please contact our
support team at Contact.